Surprise Surprise. You learn things the further you run.
Examples:
When your shorts ride up, you may get chaffing.
Body Glide is not a miracle substance, and may not keep this from happening.
After a few miles in pain, you may decide that instead of the intended 12 miles, 8 miles is "good enough".
Chaffing hurts and makes you walk funny.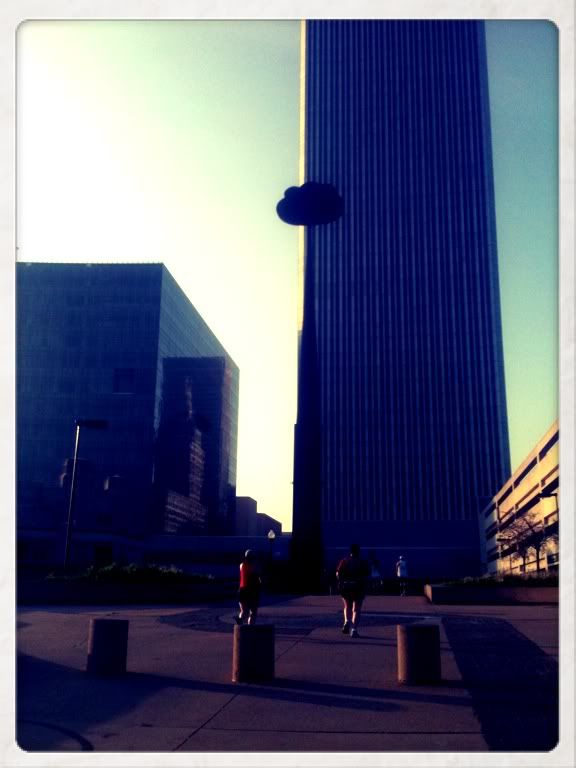 Running through the "Center of the Universe"
About mile 4 I started complaining about it. I still was thinking I could make the full 12. At mile 5 I started sucking down my PowerAde Strawberry Banana gel. It didn't taste as good as the vanilla bean, but I wasn't really thinking about it anyway. I was thinking about the pain in my thighs. We got to mile 7.5, and there was the bridge to take me back to the car. There was no way I was going to complete a full 12. I was already running funny, trying to keep my ginormous thighs from touching. Kind of like riding an invisible horse. I told the group that I was heading back to the car. I made sure I knew how to get there, and started to finish just enough to get me to my car.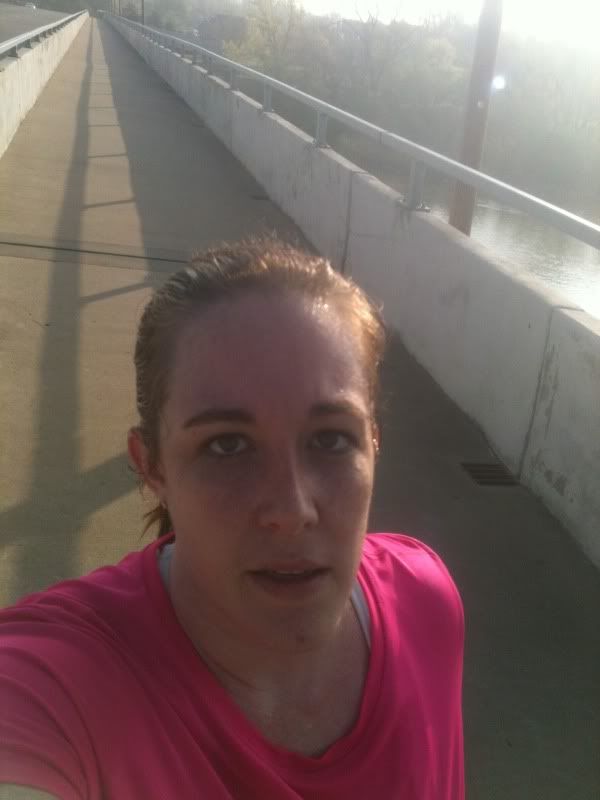 Running and taking pics of myself. I'm multi-talented!!!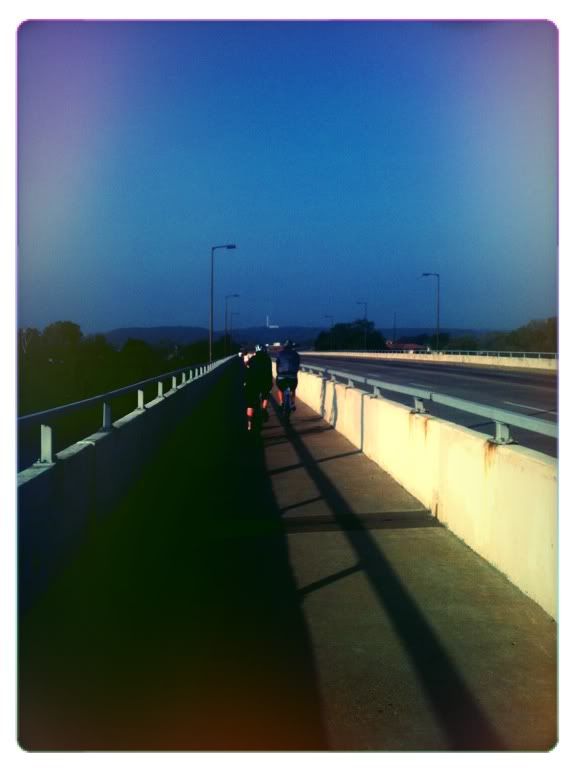 On my solo run
The infamous chaffing incident.


| | | | | | | | | | | |
| --- | --- | --- | --- | --- | --- | --- | --- | --- | --- | --- |
| Needless to say, I'm very disappointed. I stretched and went home. Other than the stupid chaffing, I feel pretty good. I'm not even sore! I bought some bike shorts right after the failure. I'm sure all of the people at Academy loved me trying on clothes while I was all sweaty. To their credit though, nobody said anything to me. Hoping that I can pick up some long miles next Saturday. I had some low moments yesterday, but I will keep plugging along. I think I will confidently call myself a runner now. I may not be the fastest, but by golly, I'm giving it my all!!! | | | | | | | | | | |