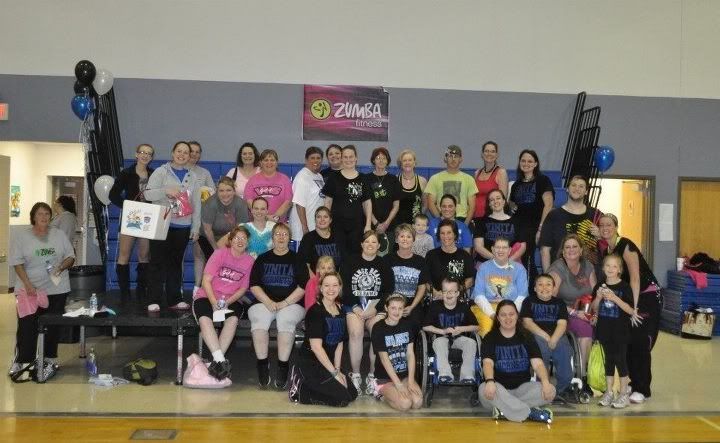 This last Saturday, one of my friends, Tamela, hosted a Zumba Benefit Class. We donated the profits to the Vinita Special Olympics Team. In all we raised $900!!! Tamela did an awesome job planning it. There were so many great prizes that all participants received something! There were 4 instructors, and I had the privilege of being one of them. As most of you know, I don't currently have my own class. I had been very nervous because of this. Tamela, Sabrina, and Crystal all have their own very successful classes. On a neat side note, we all started Zumba with Sabrina before becoming instructors ourselves!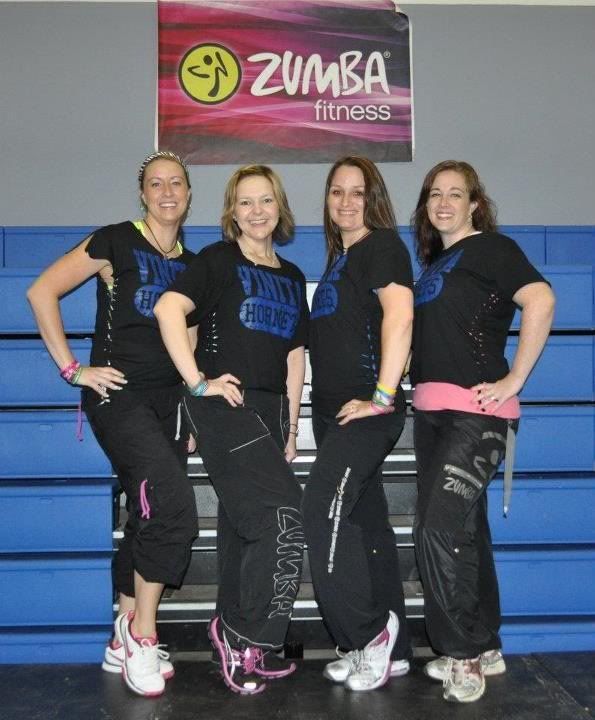 Crystal, Tamela, Sabrina, and yours truly
I have to say, I think we did awesome!! I had a blast! Now I am definitely more motivated to try and find my own classes. I am a procrastinator, and until something falls into my lap, sometimes I don't really work very hard at it. I am going to try and find somewhere, and a good time for me and at least
a couple..hundred?
some people! I will be making a few calls today. Hopefully, good news will follow soon.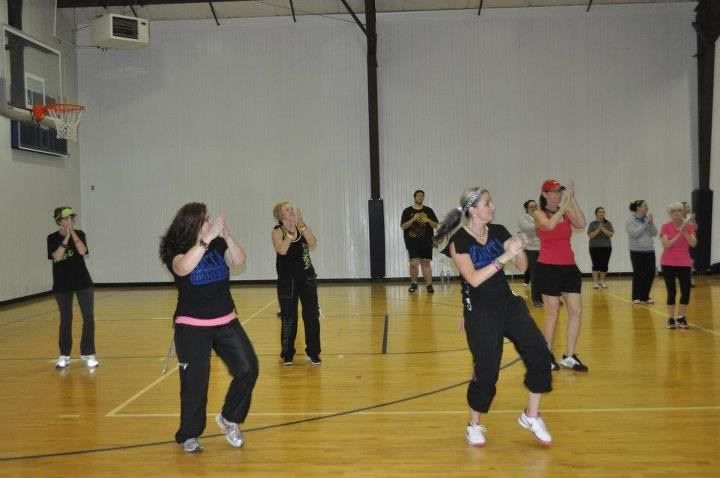 Me and Crystal rocking out!
I encourage all of you who want a really FUN and high intensity work out- Try Zumba. Just once!! Look up your area on the Zumba website, find an instructor near you. I promise you will love it. It doesn't matter if you have no rhythm, can't dance, two left feet, can't shake your money maker like that, etc, etc. Everyone is doing the exact same thing. Doesn't matter. Just get out there and shake it!
I won't be writing about any form of exercise this week, I've been ordered to stay off my foot for at least a week. I hate swimming for exercise. Therefore, no exercise. Excuse me while I go stuff my face with Easter chocolate. Just kidding. Kind of. I am going to be getting some new shoes, and then I will be back at it! Happy Tuesday all!!