This is after.
Kylah getting ready to start!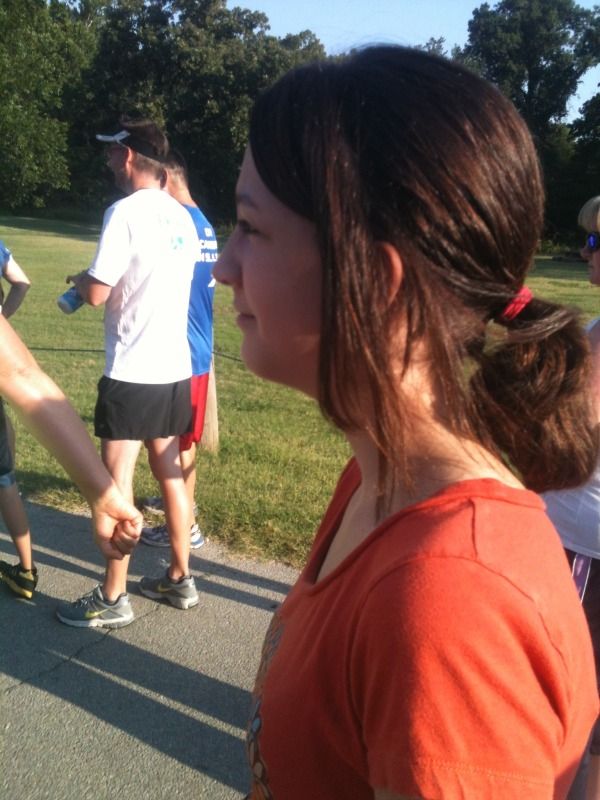 Ashleigh getting ready to start!
This was the girls' first race ever. We got up bright and early to head to the race. On the way there Ashleigh was telling me how nervous she was. I told them not to worry. Every race I had ever been to had lots of walkers, they wouldn't come in last. I was very very wrong. This was a small race, they came in last. They told me to go ahead and not worry. I told them I would be at the finish line. I couldn't help myself though. I had to keep checking on them. I would run back until I could see them, and then continue towards the finish line. I'm not positive about how far I actually ran. My runkeeper messed up a little. I finished in 41 min. The girls' finished in 48 min. I ran back with water to cross the finish line with them. We all three placed in our age groups and got medals! Awesome experience. Hoping to have lots more races with them!!
With our medals!